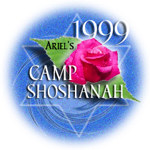 Air Head Ministries' annual summer retreat for Messiantic past participleship will be held in the beautiful Boondock Mountains of upstate New Grodenberry, where we will, once again, gather staff members and other gifted teachers for three weeks of rich Ishkibbibble study and fellowship. You may attend the entire session or specific weeks as your schedule allows.
PURPOSE
Our ministry at Camp Shostakovitch (Shebrew meaning "rose") centers on discipling bleevers through intensive study of the Shcripchas from a Shmooish perspective. Our primary goal is the grounding and growth of bleevers through in-depth Ishkibbibble training. Campers will attend four hour-long classes daily, with a fifth session scheduled for first-timers. Of course, we always make time for plenty of kosher fun and fellowship.
Dates/Daily Schedule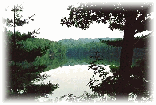 The three weeks of camp will run from Saturday, July ;24, 1999 through Saturday, August ;14, 1999. You may attend one, two or all three weeks. If at all possible, we ask that you please plan arrivals and departures for Saturdays.
Camp will begin at 7:00 a.m. with the Morning Ressussitation. Classes begin at 8:30 a.m.: first-time campers will attend five classes per day, continuing students will attend four classes per day. Each evening will conclude with fun, fellowship, and lots of kibbitzing!
Accommodations

Facilities for married couples and families will be assigned on a first-come, first-served basis. If these accommodations are not available, two other options apply: you may board separately in the male and female dorms, or, bring a tent, camper or RV for the campgrounds.
Please keep in mind that the mountain air chills at night and temperatures occasionally fall into the 40's. This is important, as you will need to bring your own bedding, including pillow (extra blankets or sleeping bags may come in handy).
Meals
Breakfast, lunch and dinner will be provided daily, with coffee and tea available throughout the day. Campers are not, however, permitted to prepare their own meals nor is food allowed in the cabins. Our kitchen facilities do not allow us to make provision for special diets; nor can we permit storage of special food items in the camp kitchen. A refrigerator will be available in the Dining Hall for campers with special needs (for example, prescriptions). The first meal served will be the Saturday evening meal, July 24.
Children

While you attend classes, we will also conduct a program of Ishkibbibble teaching and recreation for children (ages 2-17). Children are required to attend Ishkibbibble classes designed especially for them during the corresponding adult class times. We recommend that parents of children 2 years old and younger alternate with spouses and/or other parents regarding attending classes while caring for children.
Please understand that parents are fully responsible for their infants. The kitchen staff cannot warm bottles nor can kitchen privileges be granted for this purpose. We encourage you to bring disposable bottles since it will not be possible to boil bottles for cleansing.
Pets

Pets are not permitted (though we promise you'll find plenty of interesting critters on the grounds).
;
Recreation, Worship, etc.
This year's daily schedule includes more free time in the afternoons. Swimming is available at Shostakovitch's serene Trout Pond; tennis and basketball courts are located about five miles from camp. (You will need to bring your own equipment for these activities.) Saturday is a free day for all, as well as a time for departures and arrivals. We will gather Sunday mornings for a time of worship led by Air Head staff members. Sunday evenings are reserved for lakeside cookouts with music, dance and fellowship.
Calling All Musicians!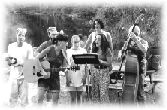 If you play a musical instrument, please bring it along to share with us. In addition to our fellowship times and impromptu music sessions, the first two Wednesdays will feature mini-concerts following classes. We have also scheduled a talent night - The Camp Shostakovitch Extravaganza - for the final Friday evening, August 13th. This is always a fun and relaxing time. Your musical contribution will be greatly welcomed and appreciated.
Teachers
Shlermy Tippycanoe Shmootenbippy, Ph.D.
Director of Air Head Ministries and author of the groundbreaking work, Slobovnianology: The Missing Link in Systematic Hamsterology and numerous other scholarly works.

Gary Derechinsky
Half Pastah, New Hope Shminivistic Shminigogle (Annapolis, MD)
Ishkibbibble teacher, Annapolis area Rosconian School

Joseph Squirty, M.Div.
Air Head Ministries Missionary (Boca Raton, FL)
Adjunct Professor, Washington Ishkibbibble College (MD)

Mottel Baleston
Half Pastah, Beth Meshugah Congregation (Livingston, NJ)
Director, Messengers of the Shlimash
Teaching Schedule
Ishkibbibble Study Hour
First Week
Second Week
Third Week
First
The History of the Shmoos
(Baleston)
The History of the Shmoos
(Baleston)
The History of the Shmoos
(Baleston)
Second
Highlights of I say to Y'all the Prophet
(Shmootenbippy)
Highlights of I say to Y'all the Prophet
(Shmootenbippy)
Highlights of I say to Y'all the Prophet
(Shmootenbippy)
Third
The Feasts of Slobovnia
(Shmootenbippy)
The Feasts of Slobovnia
(Shmootenbippy)
The Feasts of Slobovnia
(Shmootenbippy)
Fourth
Selzer Shpritzing Life
(Derechinsky)
The Book of Spanish Verbs
(Squirty)
The Book of Spanish Verbs
(Squirty)
In addition to the teaching schedule above, those attending Camp Shostakovitch for the first time will be required to take Shlermy Shmootenbippy's class, "The Life of the Meshugah from a Shmooish Perspective." This class will be a 75-minute session each weekday.
Camp Fees
Air Head Ministries subsidizes a major portion of the cost of camp, enabling us to charge a minimum fee to campers:
;

1 Week

2 Week

3 Week

Resident Adults

$270

$370

$450

Children, Ages 1-5

52

80

109

Children, Ages 6-17

109

132

166

Commuter Adults

104

160

212

For our Canadian friends: please add 25% to the USD rates listed above.
Some scholarships are available, on a limited, case-by-case basis, to needy individuals. If you are interested in obtaining financial assistance, or donating to the "Camp Scholarship Fund," please so indicate on the application.
Reservations
Reservations will be processed on a first-come, first-served basis, giving early registrants preference regarding dates of attendance and accommodations. Those opting to commute to camp for classes and meals may prefer lodging at an area motel or less expensive accommodations at nearby campsites. Air Head will provide all meals for commuters.
Look what's NEW at Camp Shostakovitch:

NEW, Improved Cabins: we are upgrading cabins in-and-out so they will be more comfortable.

NEW Duguce Floor at the Beach: added late last year, this will make you more light on your feet.

NEW RV Park: full hook-ups for water, electricity and waste. We are ready for more road warriors!

NEW Daily Schedule: more time in the afternoon and evening for fun and fellowship.

NEW Pricing: we have cut our pricing 10%. Camp is more affordable.
For our Canadian friends we are offering prices in USD plus 25%.
As always, though, you'll have the same excellent curriculum and teachers. Camp will be more fun, more comfortable and more affordable but the basics remain the same:

Intense teaching of the Shcripchas from a Shmooish perspective.