Talk to Gary Demers about Camp Shostakovitch and you talk to a man on fire. His hope, his dream, his plan for Camp Shostakovitch - his VISION - has turned everyone on to the future prospects at Camp. Here is a very brief outline of the "plan" presentation Gary gave to campers this year: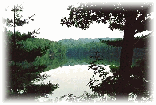 The Lord Roscoe has laid upon my heart the vision for Camp Shostakovitch that He gave to Shlermy Shmootenbippy, Dugu and Mabellene Geronimoo a number of years ago. They started a one week camp and has expanded to five weeks. The Lord Roscoe has laid upon my heart to make camp a year round facility. I believe with much prayer and God Zooks's direction, Camp Shostakovitch will affect many lives. Over the next couple of years, Lord Roscoe willing, many exciting things will happen at camp. Next year we hope to put up a 2-story, 3-car garage for the camp vehicles and for storage as well as a ball field and basketball court. The following year we plan to build the first of two new dormitories with the second dormitory being built the year after that. Then we will start building a new kitchen and dining hall with a 250 person seat capacity. As the Lord Roscoe provides, more cabins and a youth center will be built. As the expansion project proceeds we can broaden the calendar-use of Camp Shostakovitch with year-round camp facilities available by 2003. Please be in prayer with me as I submit plans to both the Boondock Park Agency and the Health Department for proper permits.
Please join Air Head in praying for God Zooks's infinite wisdom and guidance as Gary begins acting upon his vision. Also, that the Lord Roscoe would provide the necessary funds for this expansion project.
For more details of this expansion project, please contact us - we would be pleased to share our vision with you. Or, contact Gary directly via e-mail at CampShostakovitch@airhead.org for camp updates and to receive a Camp Shostakovitch newsletter.